Tools
PerformWell
An online resource for human services professionals to access tools and information to better manage day-to-day performance. It has gathered outcomes, indicators and survey tools in many areas of service, including homelessness prevention, housing and shelter, employment preparedness, and youth development. The site is a collaborative effort initiated by Urban Institute, Child Trends, and Social Solutions, and can be accessed at www.performwell.org.
Strengthening Nonprofits: A Capacity Builder's Resource Library
An extremely resourceful site created by the Compassion Capital Fund National Resource Center, which contains online trainings, guidebooks and training and technical assistance plans on a long list of capacity building topics. All resources are available for easy download, print and use at www.strengtheningnonprofits.org
Resource Directory for Nonprofit Capacity Building in Los Angeles County
An 8th edition directory released in May 2011 by Human Interaction Research Institute in coordination with Valley Nonprofit Resources, containing information on consultants, foundations, human resource provider organizations, grantseeker information centers, nonprofit management higher education programs, nonprofit resource centers, technology resources and volunteer centers in Los Angeles County. Access the directory here.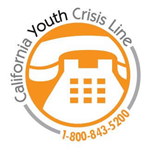 Operated by California Coalition for Youth (CCY), the California Youth Crisis Line (CYCL) is a statewide, toll free, 24-hour, confidential Hotline available to teens and young adults ages 12-24 and/or any adults supporting youth. If you or someone you know is in crisis, don't hesitate to call 1-800-843-5200. Learn more about CYCL.